As a leader, it's your job to help employees navigate times of uncertainty and change. While changes are often external events — such as mergers, re-orgs, and culture transformations — changes spark an internal process for employees that is both emotional and psychological. As a leader, you can't control how your team will react to the change, but you can learn to recognize how your employees are feeling about the transition — and how you can best support them through it.
Employees experience different emotions as they move through this transition process. Employees will transition from feeling a sense of loss, to feeling some confusion, but with your support as a leader, can come to a feeling of acceptance and commitment.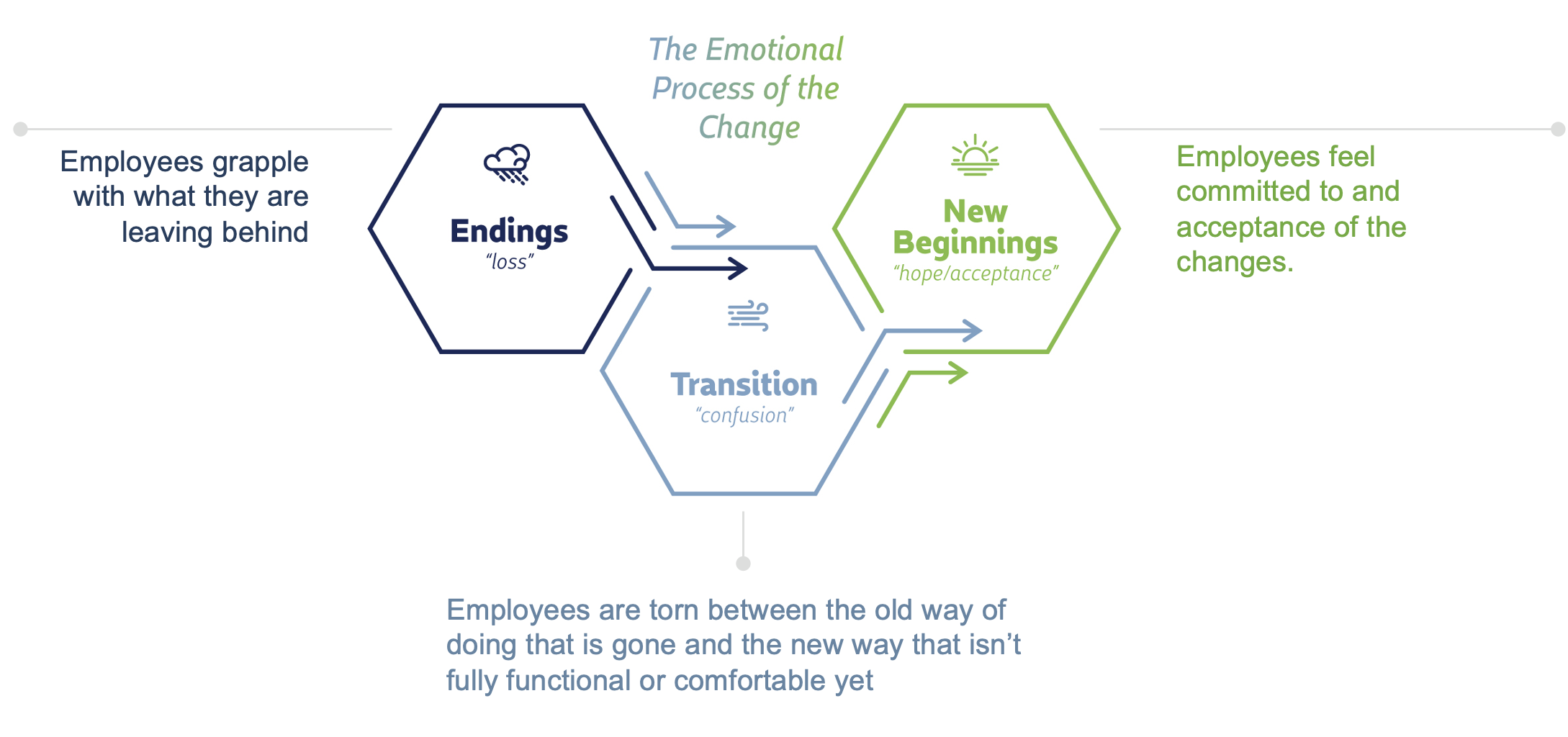 Change is a process. Although the change event itself may happen in an instant, the transition happens over time. Adjusting to change starts with a mindset shift, then a behavior shift, and finally, a system and routine shift.
Mindset Shift: When employees first hear about the change and begin to wrap their heads around what they might have to give up and what their "new normal"
Behavior Shift: When employees begin to take steps toward the "new normal" and make a conscious effort to develop behaviors that will support this
System and Routine Shift: When new operating models and systems, ways of working, and processes are all formalized and employees begin to operate in the "new normal"