Company cultures where there is a shared sense of deep trust deliver more for the business — and for your people. Creating workplaces where people trust their leaders and each other is always important, but especially during times of change. As you lead your team through change, make sure you're considering these 8 ways you can strengthen your culture:
Click on the image below to view it in fullscreen mode.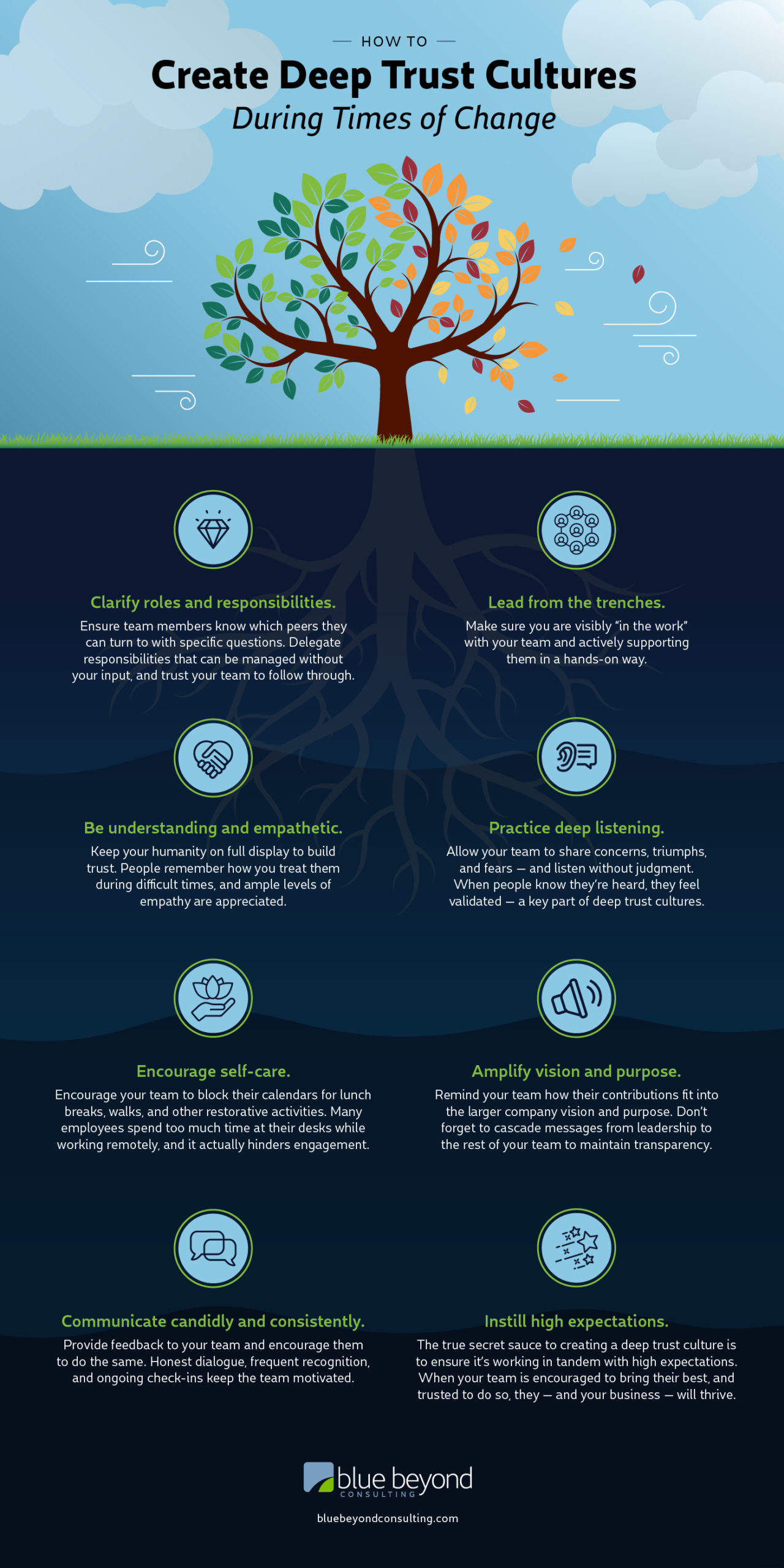 Need support with company culture and organizational change? We're here to help!