What are quiet quitters really trying to say?
At its core quiet quitting isn't a "thing" or, at least, it shouldn't be. Rather than being a cautionary tale on workplace laziness, it should be a wakeup call for organizations to focus on enhancing manager-employee relationships and creating new ways of working that don't leave people stressed, exhausted, and looking at the clock. Employees who quiet quit aren't saying, "I don't want to work" but rather, "I don't want to work like this."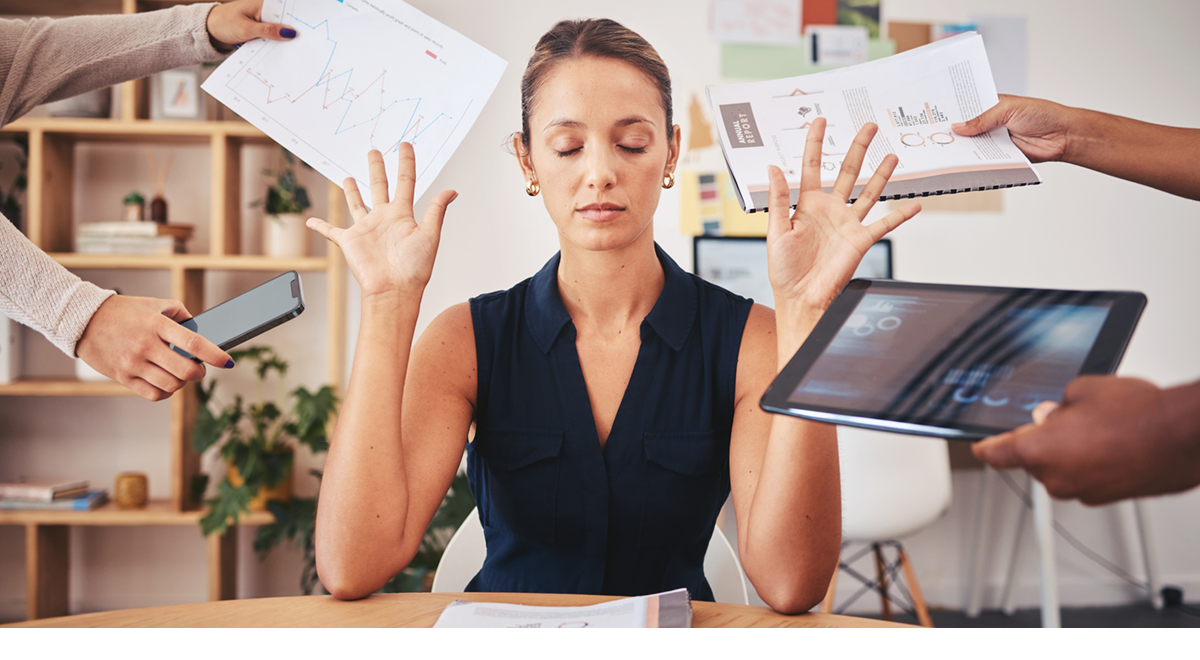 "You're asking too much."
Whether through cost cutting, layoffs, or employee turnover workloads have continued to rise and people are burned out. One of the greatest concerns regarding overworking and burnout is stress. Increased stress has been linked to a variety of health concerns, from depression and diabetes to high blood pressure and digestive issues.
As a manager, you have a huge responsibility to keep your team members focused, productive, healthy, and meeting deadlines. Schedule meetings with your teams to discuss workloads. Collaborate with them to plan their work, focusing on the hardest or big projects first. Before assigning special projects, ask what regular responsibilities may need to shift. 
Check-in regularly with your team for progress updates but also be sure to ask them how you can help eliminate blockers. Create an atmosphere of teamwork and collaboration by sharing knowledge and information and encouraging others to do so as well. Ask your staff regularly to indicate whether they're overworked, just right, or have spare capacity.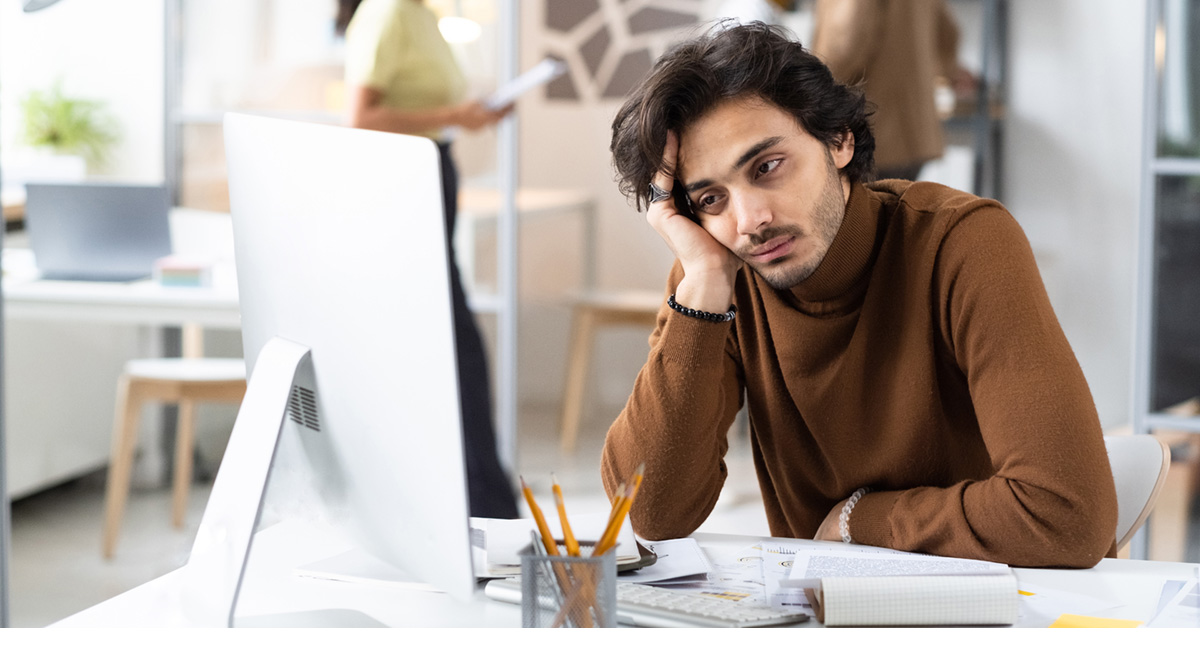 "My heart's not in this."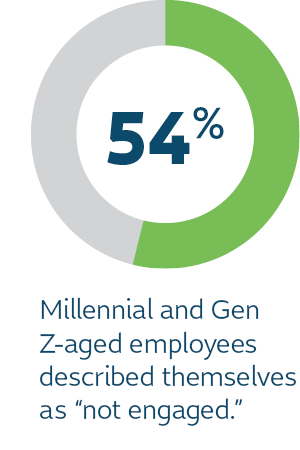 A recent survey from Gallup found that employee engagement is declining, and it's worse among younger workers. 54% of Millennial and Gen Z-aged employees described themselves as "not engaged." There are any number of reasons employees may be disengaged: overwork, lack of recognition and career development, stress, role misalignment, murky goals, and distrust. Focus on what you can control and lean into your empathy to chart a new path. 
Employees want to feel a sense of purpose so link personal drivers with team and organizational goals. Display and model your organization's core values and talk about them in the context of your team's work to clearly demonstrate the importance of what they do. Give people more autonomy over their work, and provide learning and career-development opportunities. 
Publicly recognize good work and encourage your team to do the same. Create a two-way feedback loop, and share stories from customers or clients that show how your team is making a positive difference. This can be a powerful way to inspire your team members, and to keep them connected with the people that they're helping.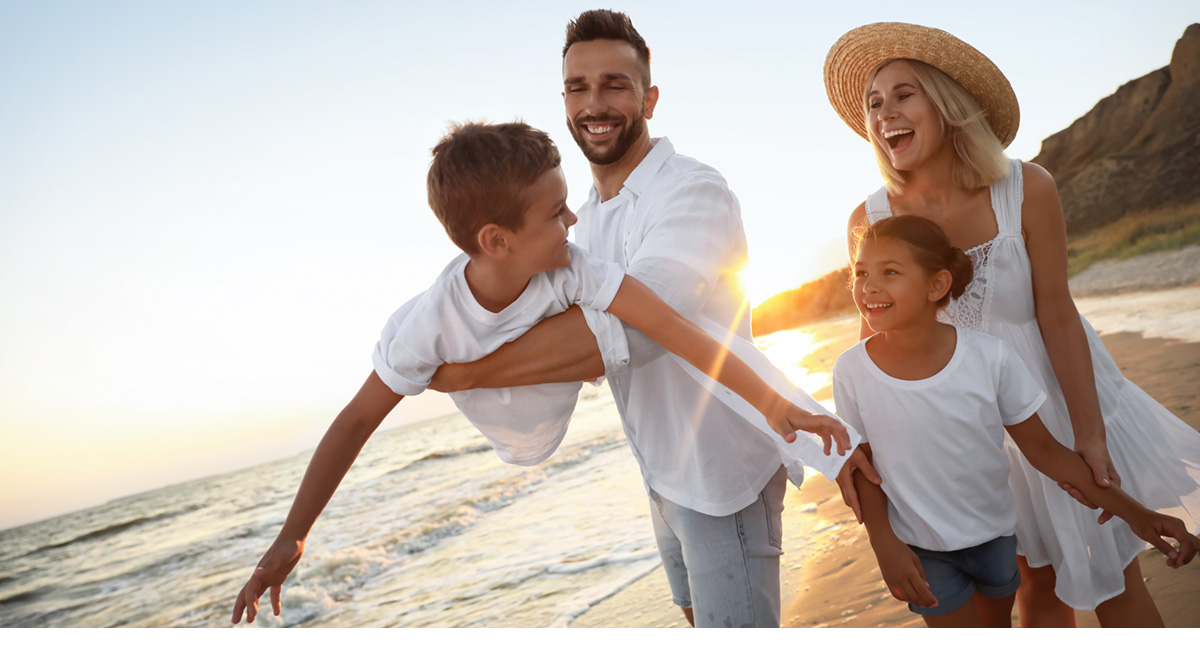 "Work is not the most important thing in my life."
Work can add fulfillment and satisfaction to our lives, but it's still just one component of who we are. The pandemic made many of us re-evaluate what matters most. It brought into focus our own mortality and caused us to question the meaning of work while prioritizing other things – family, enjoyment, health, happiness. Although you alone can't provide a 100% work-life integration for employees, you can help workers to find and maintain a balance that's right for them.
Workers value employers who empower them to manage their own time and that means flexible scheduling and asynchronous work. Rather than count the hours employees work, try focusing on the completion of a particular task. Encourage your team to take their meal breaks, take a stroll, or even work in a different part of the office. 
Lead by example by ensuring that you take the time you need to have healthy work-life integration. If your team sees you leaving the office on time, taking breaks, and not emailing out of office hours, they'll do the same. Prioritize physical and mental health by reminding your people what benefits they have access to, encouraging them to take PTO, and openly discussing challenges.