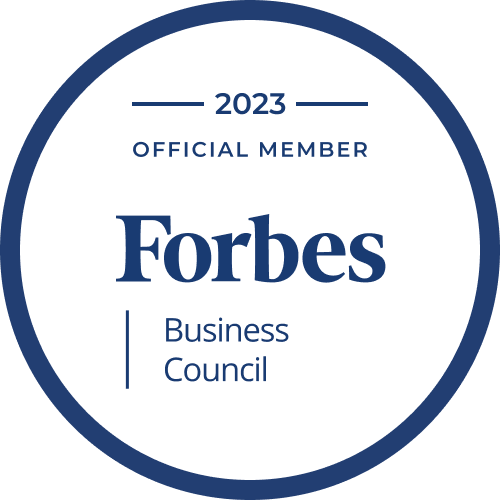 Cheryl is founder and CEO of Blue Beyond. In addition to leading our team, Cheryl's daily work with clients includes everything from one-to-one executive coaching to the strategic design and implementation of large-scale business transformation efforts.
After 20 years in various consulting roles and researching what makes leaders and organizations effective, Cheryl yearned to see if she could build the kind of business she was advising others to create. She founded Blue Beyond in 2006 with a firm belief that "deep trust, high expectations" cultures – where people feel safe, seen, valued, and heard – are good for business and good for people.
Cheryl has worked with companies in a wide variety of industries around the globe in both the private and non-profit sectors. Prior to Blue Beyond, she served as Senior Vice President at ROI Communication, where she led strategic leadership communications and alignment efforts for Pacific Gas & Electric (PG&E). Cheryl also spent nine years early in her career at the American Electronics Association — the leading industry association for high-tech companies at that time. Partnering with executives from tiny startups to large established companies, she came to understand how businesses really work and honed her skills in workplace culture, communication, and change management.
She takes pride in her team's unique ability to genuinely empathize and understand each client's situation, and bring all of their collective talent, experience, creativity, and commitment to making them be successful.
Cheryl was honored as a 2020 For All Leader of the year by the Great Place to Work® Institute. She holds a B.A. and Masters of Divinity from Anderson University and completed her PhD coursework in Philosophy and Religion at Claremont Graduate School. She is an active consultant and advisor to nonprofit executives and boards, including ChangeLab Solutions, Yerba Buena Center for the Arts, and Out & Equal, and previously chaired the board of anti-slavery group Not For Sale from 2011-2015. She is a sought-after advisor and speaker on change, leadership, and culture. Cheryl is a member of Forbes Business Council.