Today's typical employee engagement surveys are rooted in employee satisfaction — essentially asking, "how happy are you with your work environment?" Stop treating your employees as consumers and start engaging them as co-creators of your organization's future.
Are you ready to unlock breakthroughs for your people and business?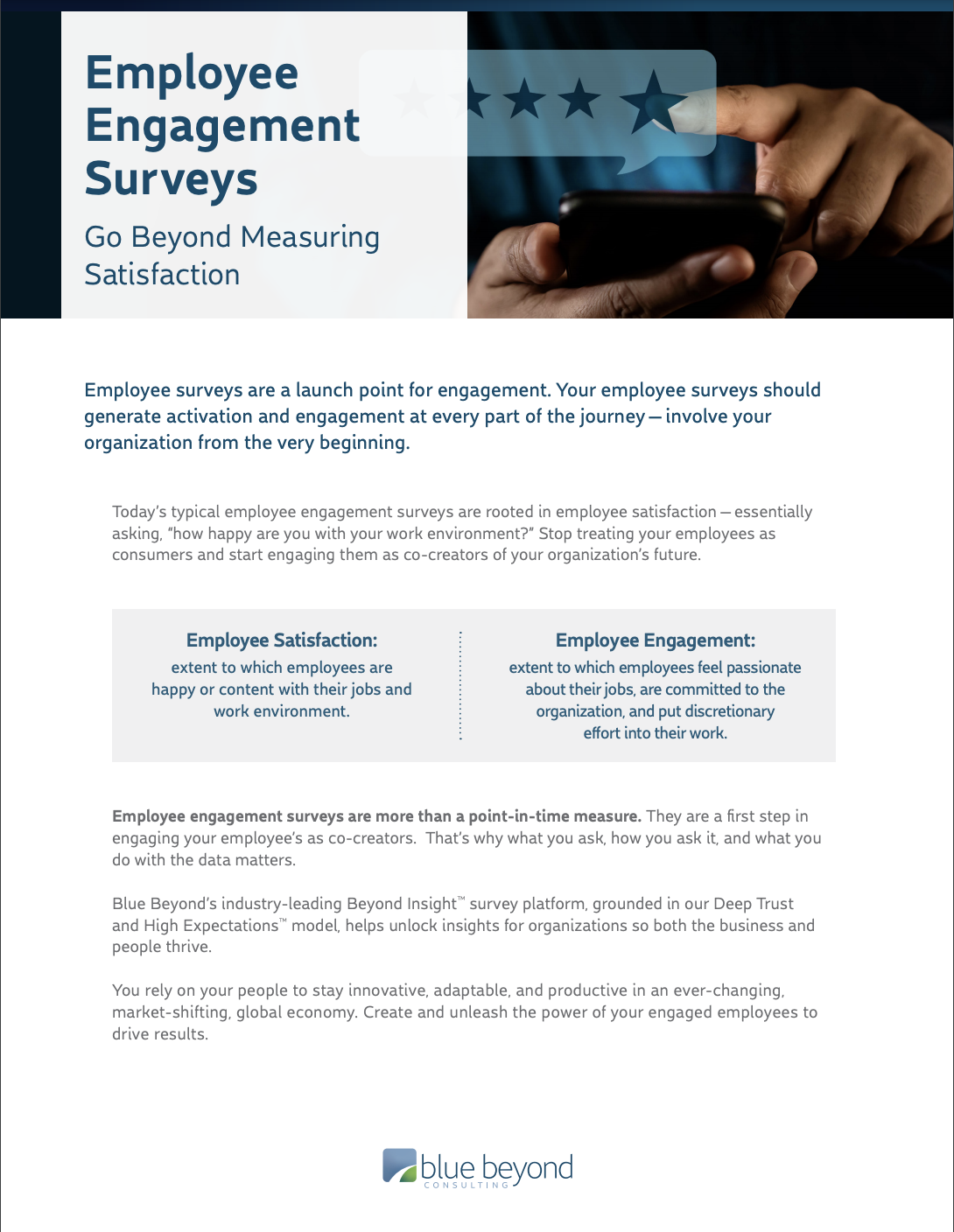 Download the Quick Start Guide to Employee Engagement Surveys: Go Beyond Measuring Satisfaction today!
 What's inside the Quick Start Guide:
•   Employee satisfaction vs employee engagement
•   Beyond Insight™ Engagement Maturity Model- Where does your team fall?
•   How our Deep Trust and High Expectations™ model unlocks insights and jumpstarts action planning
•   7 keys to a great employee survey