Being a great place to work starts with us. It's not about what the company does
for
us, it's about who we are to each other.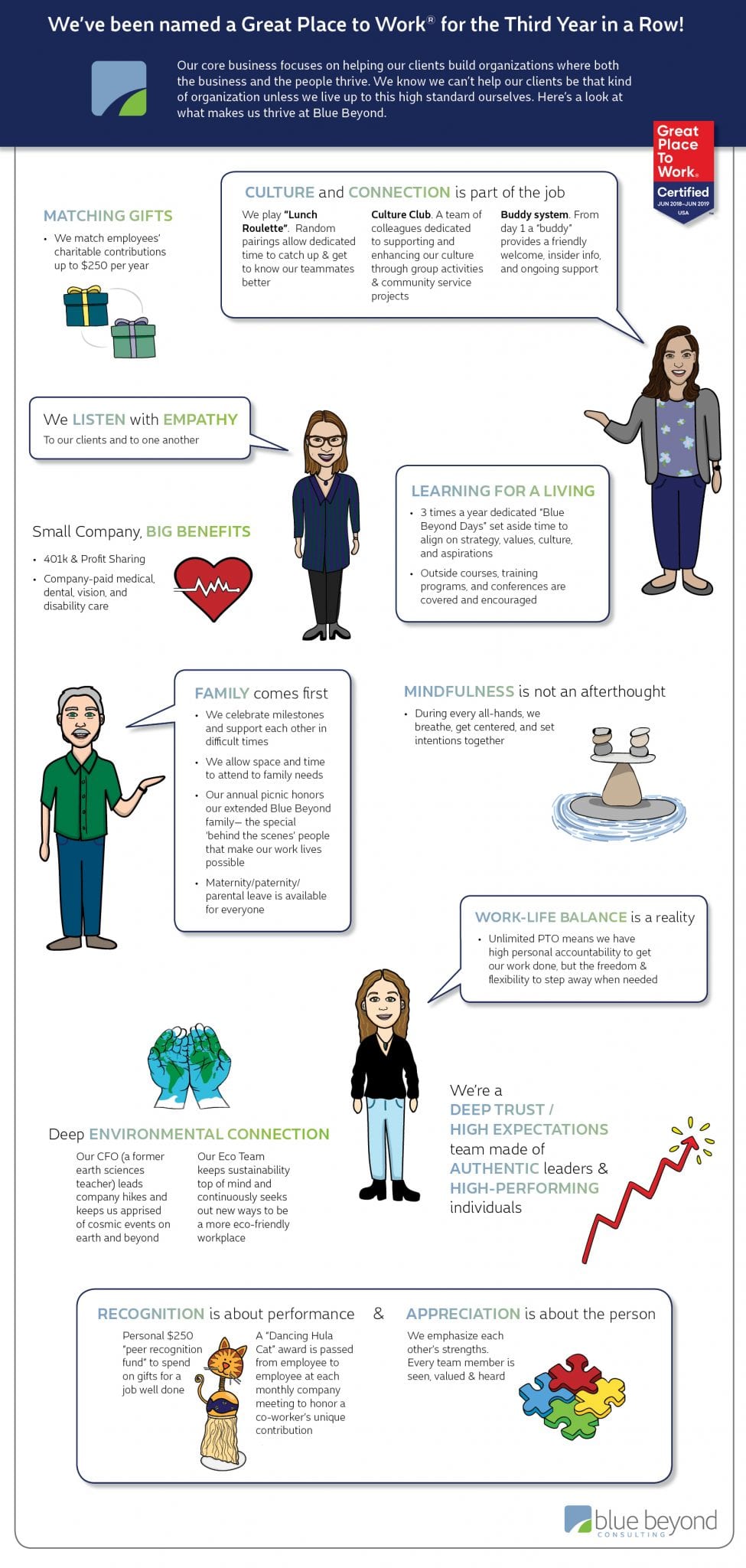 Our name, "Blue Beyond" speaks of vision,  the big canvas, and vast possibilities. It's about setting out on a journey and reaching that dot point on the horizon where your vision becomes real.
We've found our Blue Beyond here – we hope you find yours!