It's always important for employee morale, especially now, for your team to feel valued and appreciated by their colleagues, managers, and leaders. And not being able to connect and collaborate with your team in person doesn't mean a dip in employee engagement is inevitable. Giving awards and recognition virtually might look a little different, but there are still plenty of fun, unique ways to make your team feel valued at a distance.
6 Ways to Reward and Recognize Employees Virtually: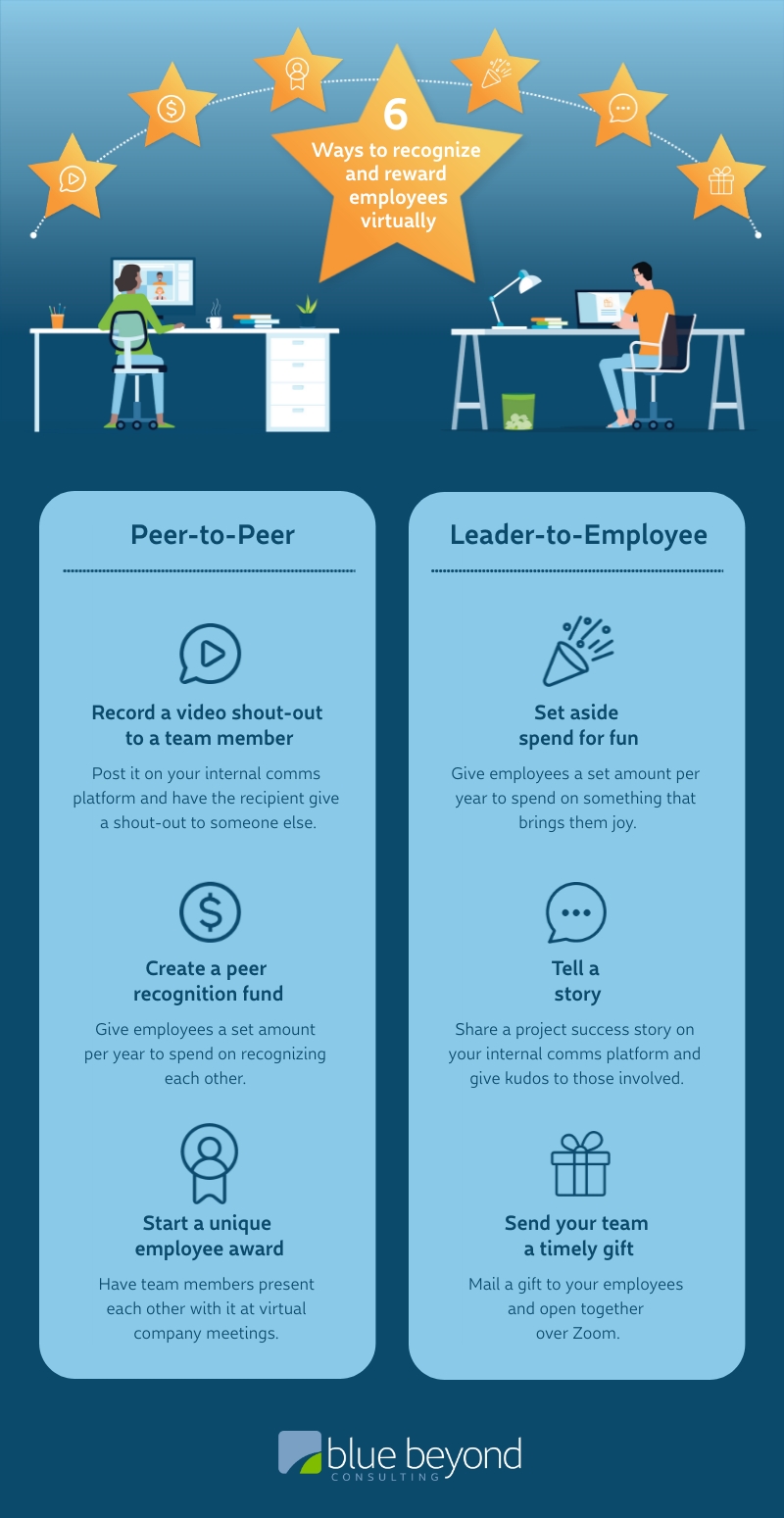 Want to view this in fullscreen mode? Click the rectangle in the black box in the bottom right hand corner of the infographic!