Some years ago, I traded my marcom job for my first venture into employee communications. I had no problem introducing many of the tools of the internal communications trade, such as intranet, email digest, print newsletters, signage, and in-house TV monitors (mind you, this was long before the advent of social networking and digital media). But I immediately and intuitively knew that the best channel for information was "the manager."
Believe me, I wanted to deny this realization. After all, what does a veteran advertising/PR gal know about supporting effective manager communication? So I did what every busy professional would do – I began a hunt for an off-the-shelf program that I could buy and quickly implement.
Several proposals and a good year later, I came to realize two things:
(1) The challenge of building manager communication competency was one many professionals like myself struggled with.
(2) An effective "canned" solution was hard to find.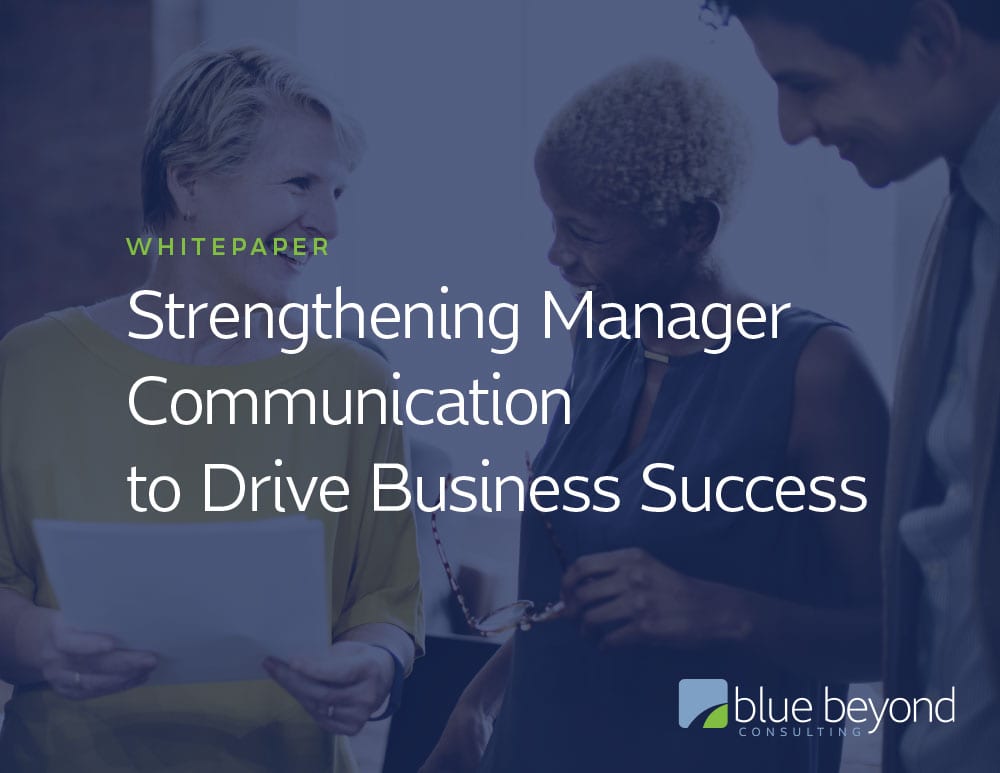 More on Manager Communication
Strengthening Manager Communication to Drive Business Success
With that, I began to assemble a team of communication and HR colleagues to help develop a program of our own. With a good arsenal of program pieces and tips picked up along the way, we had confidence and determination on our side. Ultimately, the result was a program that boosted manager capability, employee engagement and corporate performance. Our learnings through that implementation are below.
Developing a Best Practice Manager Communication Program: Key Learnings
You can't just give managers communication tools (like slides, talking points, FAQs, and videos) and expect that they will use them, or even know how to use them. Achieving your desired outcome takes more than that.
First and foremost, managers need to see communications as an important

part of their leadership role

. Be specific about your communication expectations, because everyone defines "good communications" differently.
When you invite them to participate in a program aimed at improving their communication skills, position it as an

acknowledgment of their future potential

rather than something remedial. People are much more likely to want to participate in an "invitation-only" leadership development program!

Don't think of this as a one-day training class

. Design the program to be something that happens (and gets monitored) over at least a six-month period. Changes in manager communication effectiveness won't happen overnight.
Most managers tend to think they're good communicators – especially the ones who are not. Allowing

employees to anonymously evaluate their managers

and share that invaluable feedback is one of the most impactful things you can do.
While you're at it,

encourage managers to do a self-evaluation

. Some of the greatest eye-openers come from comparing the way you see yourself with the way others see you.
Based on that feedback, encourage managers to

create an action plan

and discourage them from trying to boil the ocean. Start with one or two priorities. Once progress has been achieved, they can begin to target other opportunities for improvement.
To help ensure that managers commit to their individual action plans, encourage them to establish

SMART objectives — specific, measurable, attainable, relevant and time-based

. Most importantly, hold them accountable for these commitments.
IABC
recognized this program as a best practice based on the results it achieved in its pilot. The results are essentially this: The division that piloted this program achieved record high financial results in the first two years after putting 350 managers through this program. What's more, their employee engagement scores jumped an estimated
30 percent
.
On this last point, we found that one of the biggest challenges with manager communication is that it's viewed as a "nice to do," not a "need to do." With so much on their plates, of course managers are going to spend time working on what their performance is being evaluated on. So, consider incorporating their communication objectives and action plan into their performance review.  Accountability is key!